SnipersPS4 Video Games
Video Games Encyclopedia by Gamepressure.com
PlayStation 4 is the 8th generation console from Sony. It was released on November 15th, 2013 in North America and two weeks later, on November 29th, in Europe. Other than its predecessor, PS4 has a PC-like architecture, with its "heart" manufactured by AMD (8-core Jaguar CPU and 1,84 teraflops GPU) assisted by 8 GB of RAM.
Action

3
Arcade
Fighting
RPG
Strategy
Adventure
Sports
Racing
Simulation
Logic
Party
MMO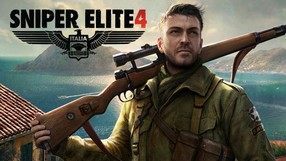 Sniper Elite 4 (PS4)
Action 14 February 2017
The fourth major installment in the popular tactical first-person shooter series by Rebellion, in which we assume the role of a trained sniper fighting on various fronts of the World War II. In Sniper Elite 4, we control Karl Fairburne, the protagonist of the previous games, who is sent from North Africa to the Apennine Peninsula. His mission is to cooperate with the Italian resistance in order to help the Allied forces that are pushing to the north. As far as gameplay mechanics are concerned, the game develops the ideas of its predecessor, and our task is to efficiently eliminate subsequent targets; how are we going to do it is entirely up to us. The game takes place on vast sandbox maps and, as usual, puts a great emphasis on realistic recreation of bullet behavior depending on the atmospheric conditions. The title is meant to be played solo or in cooperation mode, although it does not lack for other multiplayer features known from its predecessors.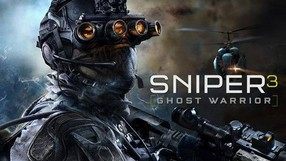 Sniper: Ghost Warrior 3 (PS4)
Action 25 April 2017
The third installment in a popular first person shooter developed by Polish developer CI Games. Unlike the previous games in the series, most of the development process was done by a second party studio, comprised of creators of game franchises like Sniper Elite, Full Spectrum Warrior, and Killzone. The game features a growing conflict between Russia and the United States. The player takes on a role of a former US Marine sniper sent to Georgia in order to eliminate key targets and prevent the conflict from becoming an open war. In contrast to the previous Sniper Elite games, this one offers the player much more freedom. In combat you can use not only accurately recreated sniper rifles and modern drones, but also impromptu weapons and traps. The title awards stealth eliminations and features very realistic bullet physics.
Sniper Elite III: Ultimate Edition (PS4)
Action 10 March 2015
The complete edition of Sniper Elite III: Africa – another installment of the popular sniper shooters developed by Rebellion. In the game, one assumes the role of Karl Fishbourne, a sharpshooter sent to the African front where he has to face elite Afrika Korps units supported by Tiger tanks, which spread terror among the opposing forces. The gameplay mechanics remain unaltered, however that does not mean players cannot experience some novelties implemented herein, honorable mentions being significantly larger maps with non-linear structure and even more elaborate X-Ray camera, which is a kind of Sniper Elite series' trademark. Sniper Elite III: Ultimate Edition, apart from the base game, includes 9 add-ons released after the base game premiere, comprising of 3 story-based expansions and 6 weapon packs. Additionally, new maps have been added to the multiplayer, along with a new co-op mission and 2 game modes, namely Capture the Flag and Shooting Range.