LEGOSwitch Video Games
Video Games Encyclopedia by Gamepressure.com
Nintendo Switch is the successor of Nintendo Wii and Wii U consoles and is widely considered to be the first hybrid console on the market. It allows users to play games either at home on a big TV screen or while travelling. This is possible thanks to its revolutionary design, which combines features of both stationary and handheld consoles. It is composed of two main parts: the console unit, which is a 6.2" screen tablet based on Nvidia technology, and the docking station necessary to connect the console to a TV set. Nintendo Switch was released worldwide on March 3, 2017.
Action
Arcade
Fighting
RPG
Strategy
Adventure
Sports
Racing
Simulation
Logic
Party
MMO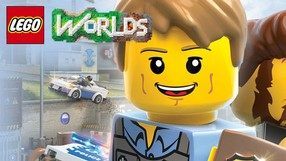 LEGO Worlds (Switch)
Action 2017
Another game from Traveller's Tales, featuring the highly-popular LEGO bricks. Unlike the previous installments in the series, this time the game doesn't take us to any movie or comic book universe. LEGO Worlds was designed as a multiplayer virtual playground, in which the gameplay is focused on creating our own constructions and exploring thus created brick world with other players. The game is a classic sandbox reminiscent of the popular Minecraft, giving us complete freedom to shape the world around us. Players can meet and interact in various ways, as well as take part in a variety of adventures. The game also provides a whole range of popular brick vehicles, and hostile characters with whom we often have to fight. The entire production features a colorful visual style characteristic for the whole series.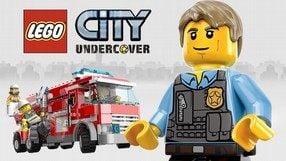 LEGO City: Undercover (Switch)
Action 04 April 2017
Another installment in the popular series of third-person perspective action games that uses the license of the popular LEGO bricks franchise. This time, the title is available exclusively on Nintendo platforms. The game takes place in a modern metropolis and its main protagonist, Chase McCain, is an undercover cop. His task is to find, infiltrate, and stop criminal operations, which he does in-style, Hollywood style. Gameplay mechanics in LEGO City: Undercover combine the most important features of the LEGO series with elements typical of the Grand Theft Auto and Driver series. The overall feeling of the game is strongly inspired by classic action movies. The gameplay is a mix of various genres and during the game the player will participate in spectacular car chases, fly a police helicopter, chase after suspects on rooftops, and engage enemies in fist fights. The controls are simple and intuitive and the game provides us with many opportunities to employ the unique capabilities of Nintendo consoles and their controllers.
LEGO Marvel Super Heroes 2 (Switch)
Arcade December 2017
LEGO Marvel Super Heroes 2 is a sequel to the 2013 platform/action game LEGO Marvel Super Heroes developed by Traveller's Tales. This time we will have to face Kang the Conqueror who travels in time and causes turmoil in different eras. Once again we will be able to play as several dozen Marvel characters, including Thor, Hulk, Doctor Strange, Spider-Man, and Guardians of the Galaxy. Gameplay focuses on exploration (we will visit Wild West, ancient Egypt, 2099 New York, and other times and places as we play), combat, and on solving simple puzzles and riddles. The game offers a single player campaign and a multiplayer mode (coop and PvP arena battles) for up to four players.