Point-and-clickSwitch Video Games
Video Games Encyclopedia by Gamepressure.com
Nintendo Switch is the successor of Nintendo Wii and Wii U consoles and is widely considered to be the first hybrid console on the market. It allows users to play games either at home on a big TV screen or while travelling. This is possible thanks to its revolutionary design, which combines features of both stationary and handheld consoles. It is composed of two main parts: the console unit, which is a 6.2" screen tablet based on Nvidia technology, and the docking station necessary to connect the console to a TV set. Nintendo Switch was released worldwide on March 3, 2017.
Action
Arcade
Fighting
RPG
Strategy
Adventure
Sports
Racing
Simulation
Logic
Party
MMO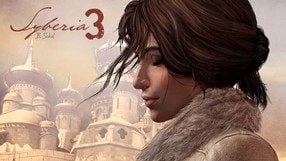 Syberia 3 (Switch)
Adventure December 2017
A sequel to a popular adventure game series created by the Belgian comic artist Benoit Sokal and Microids Studio, released over a decade after the second part. The story focuses on adventures of Kate Walker, a young lawyer, whose profession, in-born curiosity, and adventurousness get her entangled in a new mystery. Throughout the game, featuring classic point-and-click mechanics, you meet a whole menagerie of characters known from the previous installments in the series, as well as a cast of new heroes, including Still Life's protagonist and an FBI agent Victoria McPherson. Despite of using full 3D graphics that replaced hand drawn backgrounds, the game features the characteristic artwork style consistent with previous games.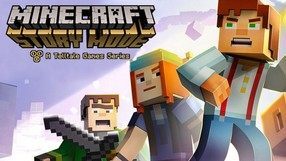 Minecraft: Story Mode - A Telltale Games Series - Season 1 (Switch)
Adventure 2017
An episodic adventure game created by Telltale Games, the experts of the genre, in cooperation with Mojang Ab, The game is set in the cult universe of Minecraft, whose world stands on the brink of destruction, and the only chance of saving it is a legendary brotherhood, known as the Order of the Stone. You play as a character named Jesse, who, together with his friends, sets off on a perilous journey to find the Order and save the world. The title is modeled after other productions from the studio, consisting of 5 separate episodes, throughout which you have to make tough choices that shape the story. What puts this game apart from other Telltale Games titles is the graphics, far from their traditional comic stylistics. Instead, the game features distinctive voxel-art graphics, which means both the environment and characters look like made of big square blocks.