The Legend of ZeldaSwitch Video Games
Video Games Encyclopedia by Gamepressure.com
Nintendo Switch is the successor of Nintendo Wii and Wii U consoles and is widely considered to be the first hybrid console on the market. It allows users to play games either at home on a big TV screen or while travelling. This is possible thanks to its revolutionary design, which combines features of both stationary and handheld consoles. It is composed of two main parts: the console unit, which is a 6.2" screen tablet based on Nvidia technology, and the docking station necessary to connect the console to a TV set. Nintendo Switch was released worldwide on March 3, 2017.
Action
Arcade
Fighting
RPG
Strategy
Adventure
Sports
Racing
Simulation
Logic
Party
MMO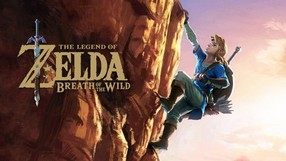 The Legend of Zelda: Breath of the Wild (Switch)
Action 03 March 2017
Another installment in the popular action-adventure game series by Nintendo, and also the first game in the series for WiiU. In The Legend of Zelda: Breath of the Wild, you play once again as the main character of the franchise, Link, who gets involved in yet another exciting and dangerous adventure as he tries to learn what led to the downfall of the land of Hyrule. The gameplay is a combination of several genres: adventure, action RPG, and even survival. During the game, you explore the open world, solve puzzles and fight enemies; the combat is arcade-like and requires you to use varied tactics. You also have to gather resources in order to prepare food and drink, which affect your abilities, just like pieces of equipment.
The Legend of Zelda: Breath of the Wild - Master Trials (Switch)
Action Friday, 30 June 2017