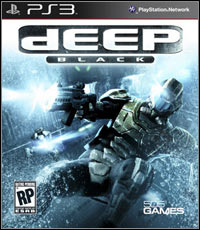 Release Date(s)
22 November 2011 Worldwide
22 November 2011 Europe PAL
Game Mode(s) single / multiplayer
multiplayer: local network / Internet
Action takes place approximately 5 years after the present day and develops during the game for 2 years more.
The main conflicting parties are: the United States and also the countries of NATO with well-known squads of military swimmers from Great Britain, Italy, France, Japan; the resisting parties are - the People's Republic of China, the Democratic People's Republic of Korea and indirectly Syria and Iran.
You and your partners are in the elite division of sea infantry of Naval Forces of the USA. Your purpose - to protect freedom and to provide peace and the law and order on all planet.
Key features:
- for PC, XBOX360 platforms
- modern game engine
- historical background
- 12 non-stop missions
- squad based FPS with two viewmode
- two main characters (man and women)
- secret underwater weapons
- hydro accelerate system, mini submarines and etc.
- three types of gameplay -
- underwater bases
- underwater operations
- ground/islands/town missions
- multiplayer mode