Dishonored Video Game Series
Video Games Encyclopedia by Gamepressure.com
Dishonored 2
Action 11 November 2016
A sequel to a best-selling FPP stealth game set in a universe that combines stylistics of the late Victorian era with steampunk elements. The title is a result of cooperation between Arkane Studios and the game's publisher – Bethesda company. The sequel's main heroine is Emily Kadwin, the daughter of the murdered empress, who joins forces with the empress' former bodyguard Corvo, the protagonist of the previous game. The girl tries to reclaim the lost crown and take revenge on all responsible for the death of her mother. Gameplay mechanics did not change much, so you still are offered much freedom in the way you reach the game's objectives. Depending on your preferences, you may either use stealth approach or engage in open conflicts. The game can be completed as either of the two heroes, whereas each one has slightly different abilities and fighting style. Just like the previous game, Dishonored 2 contains only single player gameplay with no cooperation mode.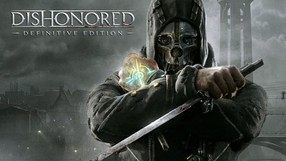 Dishonored: Definitive Edition
Action 25 August 2015
A remastered complete edition of Arkane's first-person stealth game from 2012, developed with PC and the 8th-gen consoles in mind. In the game, we assume the role of Corvo Attano, a former guard of the murdered empress who was falsely accused of killing her and force to reclaim his good name and take revenge on the actual murderers. The title is characterized by considerable freedom of action and the possibility of achieving a goal in multiple ways. Regardless of whether we want to act from the shadows or engage in direct combat, the game will adjust the plot to our actions and choices. Compared to the original version, the production features enhanced graphics as well as all the DLCs that were released after the launch of the vanilla edition of the game, including two major expansions: The Knife of Dunwall and The Brigmore Witches.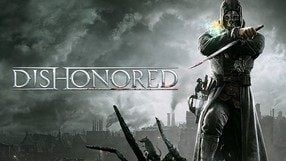 Dishonored
Action 09 October 2012
A first person action game with elements of stealth, set in a steampunk universe. Dishonored is a product of Arcane Studios, a company best known for Dark Messiah of Might & Magic. The game's protagonist – Corvo, a respected bodyguard of the empress – gets falsely accused of murdering his sovereign. Being one of the world's most dangerous men, he needs to use his extraordinary skills to clear his name and bring justice on the ones responsible for the crime. Dishonored's main course constitutes of executing carefully planned assassinations. The protagonist can use his superhuman abilities to aid himself in that quest. Dishonored features excellent audiovisuals with graphics powered by Unreal Engine 3.