Upcoming WiiU Action Video Games
Video Games Encyclopedia by Gamepressure.com
A list of Upcoming Action video games for WiiU sorted by sorted by popularity among gamers.
Action games. Wide category of games that require reflex, accuracy and agility. It includes, among other things, shooters (e.g. Call of Duty and Battlefield series) and action-adventure games (Tomb Raider). First and third person perspective (FPP/TPP) is used. In most cases we are playing as a character who has to defeat some enemies and reach a specific point. We can use a wide range of weapons, including pistols, rocket launchers, swords, knives and like. Action-adventure is a particular category within action games genre. Such titles put less emphasis on action and combat, focusing more on story, exploration and puzzles. more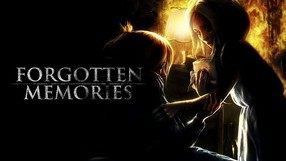 Forgotten Memories (WiiU)
Action 2018
Forgotten Memories is a survival horror developed by Psychoz Interactive, combining elements from both classic and modern games of the genre. The game takes place in an abandoned mental hospital where some horrifying things have happened in the past. Forgotten Memories tells the story of two police inspectors who end up in that hospital while searching for a serial killer. As it soon turns out, the hospital is not abandoned and our heroes have to face the nightmares that dwell in the dark. We play as Rose Hawkins and observe the game from a third-person perspective. The game combines elements from the classic and modern survival horror games. We will use a wide range of weapons to face our enemies, but we will also have to hide or simply run to survive. Key to achieving that lies in cooperation with our partner. We will also have to face powerful bosses and solve some puzzles from time to time.