Role-playing shooterWiiU Video Games
Video Games Encyclopedia by Gamepressure.com
Wii U is the 8th generation console from Nintendo and a successor to Wii. It was released almost all around the world in November 2012. Wii U had many new features (with GamePad controller on the top of the list) and significantly better performance, but it didnít manage to repeat the big success of its predecessor; actually, it wasnít even close. Thatís why less than 3 years after the release of Wii U the world began to spread rumors about the consoleís successor, initially codenamed NX.
Action
Arcade
Fighting
RPG

2
Strategy
Adventure
Sports
Racing
Simulation
Logic
Party
MMO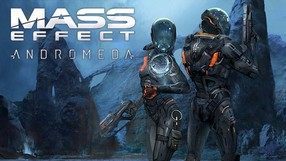 Mass Effect: Andromeda (WiiU)
RPG canceled
The fourth part of the hugely popular action RPG game series in a space-opera setting. BioWare Montreal, the development studio that helped create the two previous installments took the reins of Mass Effect: Andromeda's development. The game's story is not associated with the trilogy about Commander Shepard's fight against the Reapers, offering instead a completely separate plot featuring new characters and locations. Using the proven pattern, the creators of Mass Effect: Andromeda put the focus on a spectacular TPP action experience and moral choices that have a direct impact on the course of events. The technical side of the game is based on the third-generation Frostbite engine, providing high-quality audiovisuals.
Mass Effect 3 (WiiU)
RPG 18 November 2012
A third installment in the science fiction series created by BioWare, which is a combination of action RPG with a third-person shooter. The title is the culmination of the epic Mass Effect trilogy, completing the story of Commander Shepard and his war against the Reapers. The action begins as the protagonist is about to be summoned to a hearing concerning the aftermath of his last assignment. Shepard's testimony is interrupted by the very same invasion he desperately fought to prevent. Being the only person possessing both the reputation and the experience of successfully fighting the Reapers, the protagonist starts a race against the clock to unite the forces of the whole galaxy against them. Similarly to Mass Effect 2, we can continue playing with a character that completed the previous entry in the series, retaining all of his or her experience. The gameplay mechanics have avoided major changes, although they did become more dynamic and arcade. The introduction of a multiplayer mode and linking it directly to the story campaign is the game's biggest novelty.