RPG elementsPS4 MMO Video Games
Video Games Encyclopedia by Gamepressure.com
MMO games. This category includes classic MMORPGs (such as Ultima Online or EverQuest) which allow hundreds or even thousands of players to play in one universe simultaneously, and free-to-play titles, such as Hearthstone and League of Legends which are based on playing with other people and have global chat, social functions and characters' progression system (e.g. in form of a summoner in League of Legens). MMO games can belong to many other genres, like RPG, FPS, strategy or sports games. more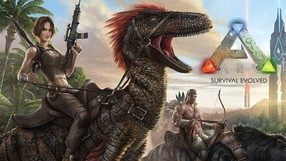 ARK: Survival Evolved (PS4)
Action 29 August 2017
A sandbox survival simulator set in an open world, which draws inspiration from productions such as DayZ. Unlike in the aforementioned title, this time we fight against powerful prehistoric creature instead of zombies. The game is the debut of an independent studio called Wildcard, founded by a former employee of Microsoft Game Studios. The player begins the game defenseless and naked on an unidentified island, and his or her task is to survive in this new, harsh environment. In order to do that, we must hunt and gather various raw materials which will be used to create the much needed weapons and tools. One of the most fun aspects of ARK: Survival Evolved are the meticulously depicted creatures – the game features more than 60 species of dinosaurs and prehistoric mammals. Since the title features o multiplayer experience, meeting other players in the game world will happen and, depending on their attitude, we can fight them or establish valuable alliances.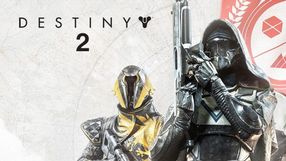 Destiny 2 (PS4)
Action 06 September 2017
Destiny 2 is a sequel to the best-selling FPS developed by Bungie Software. This time, Bungie is aided in the development process by Vicarious Visions, creators of Skylanders and some other games. Destiny 2 introduces many new changes and improvements, not only concerning the story (this time, the story will play a bigger part than in the first game), but also in the gameplay mechanics. In Destiny 2, we will visit completely new, enormous locations (i.e. Saturn alone will be bigger than the entire first game), finding new, vibrant metropolises. In the wilderness, we will find both enemies and enemy checkpoints that are just waiting to be taken over by us. Planets known from the first Destiny will also be present in the sequel, but will be added on a later date. Due to the new technology used by Destiny 2, it won't be possible to import our characters from the original game. Transferring any sort of content from the first Destiny will probably turn out to be problematic.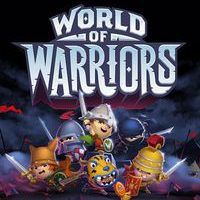 World of Warriors (PS4)
Action today, 21 March 2018