CarsPS4 Video Games
Video Games Encyclopedia by Gamepressure.com
PlayStation 4 is the 8th generation console from Sony. It was released on November 15th, 2013 in North America and two weeks later, on November 29th, in Europe. Other than its predecessor, PS4 has a PC-like architecture, with its "heart" manufactured by AMD (8-core Jaguar CPU and 1,84 teraflops GPU) assisted by 8 GB of RAM.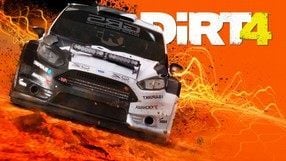 DiRT 4 (PS4)
Racing 09 June 2017
Another installment in the popular series of racing games developed by Codemasters. The game expand the concepts its predecessors were based on, adding however, plenty of novelties at the same time. DiRT 4 offers over 50 cars and several kinds of championships - above all, rally events. Furthermore, the Landrush mode makes a re-appearance here, but also rallycross events were included, based on the FIA World Rallycross Championship license. The Joyride complements the game modes, offering various kinds of challenges for the player to enjoy. The Career is the most basic mode - the player creates their own driver, attracts sponsors and develops their team, which gradually gets more and more effective. Apart from that, the game brings a competition-based multiplayer component supervised by the RaceNet service, which makes it possible to organize on-line leagues and tournaments. What is completely new here, is the so-called "Your Stage", which is a special module that allows the player to create their own routes. DiRT 4 utilizes a modified and modernized version of the Ego engine, which is at the source of the game's high-quality visuals.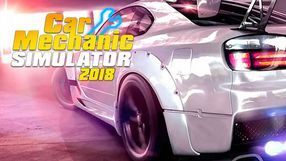 Car Mechanic Simulator 2018 (PS4)
Simulation TBA
The third installment of unique series begun in 2014 and developed by Polish studio known as PlayWay. The player assumes the role of a car mechanic who attempts to promote himself with a number of high-profile jobs. Our task is simple – find the flaw, remove the individual parts to get access to the faulty one and finally replace it with a brand new part. The gameplay is characteristic for its detailed, simulation-like gameplay. The authors introduced various helpful features, such as highlights for the individual elements. Moreover, each vehicle can be taken for a test drive or repainted. The game is characteristic for its decent visuals, with faithfully-recreated models of over forty vehicles and detailed, impressive workshop.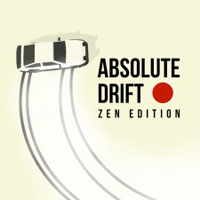 Absolute Drift: Zen Edition (PS4)
Racing 16 August 2017