Formula 1PS4 Video Games
Video Games Encyclopedia by Gamepressure.com
PlayStation 4 is the 8th generation console from Sony. It was released on November 15th, 2013 in North America and two weeks later, on November 29th, in Europe. Other than its predecessor, PS4 has a PC-like architecture, with its "heart" manufactured by AMD (8-core Jaguar CPU and 1,84 teraflops GPU) assisted by 8 GB of RAM.
Action
Arcade
Fighting
RPG
Strategy
Adventure
Sports
Racing

3
Simulation
Logic
Party
MMO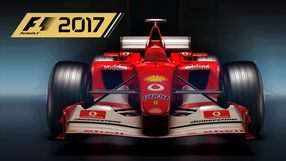 F1 2017 (PS4)
Racing 25 August 2017
F1 2017 is another installment of the popular formula one simulator series from Codemasters Software. The game introduces many changes and improvements in comparison to the previous installment of the series. Now, the career mode is much more complex and the multiplayer mode received some improvements. We will also find a completely new Championship Mode mode in F1 2017. We now also have the chance to drive classic F1 cars, like the ones driven by Michael Schumacher and Rubens Barrichello (Ferrari 2002), or by Ayrton Senna and Alain Prost (1988 McLaren MP4/4). As usual, the newest installment of the series has improved visuals.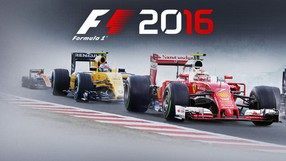 F1 2016 (PS4)
Racing 19 August 2016
The next installment in a series of Formula One racing simulators developed by Codemasters. The game was designed in response to the players' feedback received after the release of the previous installment. As usual, F1 2016 features the official F1 license, thus the player takes control of the digital representations of real-life cars and competes against the drivers actually racing in F1 on authentic, faithfully recreated circuits. One track was added in this installment: Baku, Azerbaijan. Among other new features, a special hub-like location deserves a notice - it's where the players can talk to the key members of their team and give them instructions. For the first time in the series, the game features testing sessions allowing the player not only to get familiar with particular tracks (to develop a strategy), but also to earn points required for car upgrades. F1 2016 utilizes an improved version of the engine that powered the previous installment.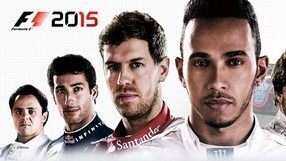 F1 2015 (PS4)
Racing 10 July 2015
It is the seventh installment in a race game series devoted to Formula 1. As per usual, the game was created by British developer Codemasters, known for such legendary titles, as Colin McRae Rally, TOCA Race Driver, or Micro Machines. Traditionally, you can play through an entire Formula 1 season, taking part in all test sessions, eliminations, and proper races. The game features also a scenario mode and a multiplayer, letting you compete against living opponents. For the first time in the history of the series the creators adjusted the time of release to coincide with the beginning of the racing season. This enabled the game to synchronize drivers' condition and performance in-game and in reality, using real-life data. F1 2015 is the first edition of the series designed for the eight generation consoles, which significantly improved the game's realism and graphics.