Celtic mythologyPS4 Video Games
Video Games Encyclopedia by Gamepressure.com
PlayStation 4 is the 8th generation console from Sony. It was released on November 15th, 2013 in North America and two weeks later, on November 29th, in Europe. Other than its predecessor, PS4 has a PC-like architecture, with its "heart" manufactured by AMD (8-core Jaguar CPU and 1,84 teraflops GPU) assisted by 8 GB of RAM.
Action

1
Arcade
Fighting
RPG
Strategy
Adventure
Sports
Racing
Simulation
Logic
Party
MMO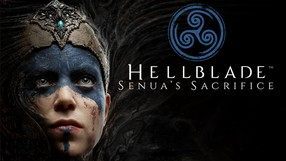 Hellblade: Senua's Sacrifice (PS4)
Action 08 August 2017
A third-person action game set in a fantasy world inspired by Celtic mythology. Title was developed by the British studio Ninja Theory, known for Enslaved, Heavenly Sword, and DMC: Devil May Cry. In the game we traverse a dark, mythical world, full of references to popular stories, characters, and monsters born in the imagination of the Celts. Protagonist of the game is a female warrior named Senua, who embarks on a dangerous journey to the land of the dead. As you might have guessed, during her journey, the heroine faces scores of dangerous enemies, with which she usually deals using a sword. Using a variety of combos and special abilities, Senua makes her way to the destination of her journey. Although a fully independent production, Hellblade features high-level visuals, and the gameplay mechanic brings several innovations to the slasher genre, in which the developers from Ninja Theory had become specialized over the years.