TrainsXONE Video Games
Video Games Encyclopedia by Gamepressure.com
Xbox One is the 8th generation console and the third in the Xbox family from Microsoft (a successor to Xbox 360). It was released on November 22nd, 2013, initially only in 13 countries over the world. Another 26 markets received XOne officially on September 5th, 2014. Just like its biggest rival from Sony (PlayStation 4), the console is based on components from AMD – 8-core Jaguar CPU and 1,23 teraflops GPU.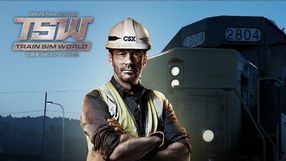 Train Sim World: CSX Heavy Haul (XONE)
Simulation 2018
An advanced railway simulator developed by Dovetail Games, a developer known from the popular Train Simulator series. Train Sim World: CSX Heavy Haul follows in the same vein, yet is treated as a separate project based on new technology. Unfortunately, this means that the title is not compatible with numerous add-ons released for the Train Simulator series. As always, the gameplay involves controlling various railway engines and traversing numerous railways found all around the world. Moreover, the players can create their own tracks thanks to the included editor. The game contains both single and multiplayer modes. Interestingly enough, the game is powered by Unreal Engine 4, an engine used in titles such as Final Fantasy VII Remake, Days Gone, or Gears of War 4. As a result, the new incarnation of the railway series received multiple fixes, as well as improved graphics and physics.
Railway Empire (XONE)
Strategy 2018
An economic strategy game created by an experienced studio, Gaming Minds, in which player becomes an owner of a railroad company. Their task is to take control over the entire market and turn their company into an empire. Since the game takes place in XIX and XX century the technology of the entire society is constantly changing. The key to success is to not only build new railroads and invest in new trains and train stations but also to use innovative technologies (divided into five historical periods), build factories, buildings in which you can repair your vehicles and provide tourists with attractions. Our competition, controlled by AI, is always on our heels – the fight for keeping our position on the market requires us to hire spies and saboteurs. Railway Empire offers a campaign mode and single missions in which players must complete very specific goals. In addition to those modes players can also select a free mode that allows to develop their virtual business without any goals imposed on them.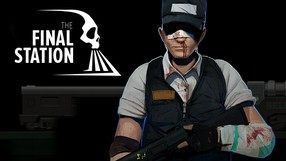 The Final Station (XONE)
Action 02 September 2016
A post-apocalyptic adventure game featuring a classic 2D side-view and old-school pixel art visuals. The action of the game is set in a world in which the human kind is almost gone because of an outbreak of a virus that transforms people into strange and dangerous beasts. You assume the role of a survivor traveling from town to town to look for fuel and other important resources. Gameplay is divided into two separate aspects: the first one concerns keeping your train - the only means of transportation you have available - in good shape and taking care of its passengers. The other one involves exploration and fighting. Once in a while, you will stop at different places to thoroughly search them. Outside the train you can come across a variety of useful objects, or meet other survivors, but you will also stumble upon bloodthirsty creatures, which will need an immediate introduction to your broad arsenal of weapons.