EgyptXONE Video Games
Video Games Encyclopedia by Gamepressure.com
Xbox One is the 8th generation console and the third in the Xbox family from Microsoft (a successor to Xbox 360). It was released on November 22nd, 2013, initially only in 13 countries over the world. Another 26 markets received XOne officially on September 5th, 2014. Just like its biggest rival from Sony (PlayStation 4), the console is based on components from AMD – 8-core Jaguar CPU and 1,23 teraflops GPU.
Action

1
Arcade
Fighting
RPG
Strategy
Adventure
Sports
Racing
Simulation
Logic
Party
MMO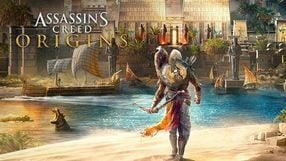 Assassin's Creed Origins (XONE)
Action 27 October 2017
The seventh major installment in the Ubisoft's best-selling action game series. Plotwise, Assassin's Creed: Empire is a sort of prequel to the entire series, taking players so far back in time as none other installment did - to the ancient Egypt, long before the two opposing orders of Assassins and Templars were founded. Players play the part of a slave, a distant ancestor to Altair - the protagonist of the first Assassin's Creed. Concerning mechanics, the title does not differ significantly from previous installments of the series, still being primarily an adventure game, supplemented with action sequences and carefully planned assassinations. The game world was, of course, with reverence typical of the franchise, adapted to the new setting, bringing back things like the possibility to mount animals or use boats. On the technical side, Empire is said to avoid relying on the achievements of previous installments, while our area of activity is approximately three times larger than what was offered by Assassin's Creed IV.