American civil wariOS Video Games
Video Games Encyclopedia by Gamepressure.com
iOS is the name for the operating system which Apple is using in its own smartphones and tablets (iPhones and iPads) since 2007. iOS is a more popular platform among the mobile developers than Android, despite the fact that the latter is used in a greater number of mobile devices. Apple's success is a result of bigger revenues for developers creating iOS games and greater performance of iPhones and iPads, among other things.
Action
Arcade
Fighting
RPG
Strategy

3
Adventure
Sports
Racing
Simulation
Logic
Party
MMO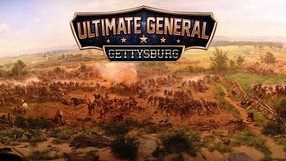 Ultimate General: Gettysburg (iOS)
Strategy 21 February 2015
Gettysburg: The Tide Turns (iOS)
Strategy canceled
A turn-based recreation of the battle of Gettysburg, one of the most important and bloody battles of the American Civil War. Gettysburg: The Tide Turns offers a number of scenarios, building an extensive campaign which allows the players to control the forces of the North, as well as the Confederacy. Our job is to conduct turn-based battles on the hexagonal grid covering the maps. The battles are large in scale, with the player controlling whole divisions of troops. The game contains an interesting feature – randomized turns. The order of turns is not fixed, while the engine decides which of the units are capable of making a move in the given turn. The Tide Turns is a highly complex title, characterized by historical consistency. The battles employ real units, while the course of each encounter is influenced by landform or soldiers' morale.
The Bluecoats: North vs South (iOS)
Strategy 07 May 2012