Alternative historySwitch Video Games
Video Games Encyclopedia by Gamepressure.com
Nintendo Switch is the successor of Nintendo Wii and Wii U consoles and is widely considered to be the first hybrid console on the market. It allows users to play games either at home on a big TV screen or while travelling. This is possible thanks to its revolutionary design, which combines features of both stationary and handheld consoles. It is composed of two main parts: the console unit, which is a 6.2" screen tablet based on Nvidia technology, and the docking station necessary to connect the console to a TV set. Nintendo Switch was released worldwide on March 3, 2017.
Action
Arcade
Fighting
RPG
Strategy
Adventure
Sports
Racing
Simulation
Logic
Party
MMO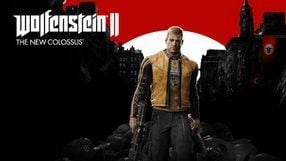 Wolfenstein II: The New Colossus (Switch)
Action 2018
Another installment of the best-selling FPS series, and at the same time a direct continuation to Wolfenstein: The New Order created by Machine Games. The Action of Wolfenstein: The New Colossus is set in 1961 – after waking up from a coma B.J. Blazkowicz and his companions find the United States of America occupied by the Nazis. The main protagonist finds common ground with the leaders of the local resistance, and decides to help them fight the invaders. As in the previous Wolfenstein installment, the gameplay in The New Colossus features exploration, completing consecutive missions, and eliminating scores of diverse foes. The players are given a wide range of murderous weapons – including not only classic firearms but also some more elaborate pieces. Interestingly, once again the developers have decided to abandon health regeneration mechanics in favor of the old-school med-kit system. The game features high-quality 3D graphics – in comparison to its predecessor, the most significant are the texture and special effect enhancements that accompany the gunfights.