Upcoming XBOX 360 Video Games
Video Games Encyclopedia by Gamepressure.com
A list of Upcoming video games for X360 sorted by sorted by popularity among gamers.
Xbox 360 is the 7th generation console and the second in the Xbox family from Microsoft (a successor to Xbox). It was released between November and December 2005 in North America and Europe. Although it had serious technical issues in the first months of its existence, X360 achieved a great success, making Microsoft a powerful rival to Sony on the home consoles market. The console was succeeded by Xbox One in 2013.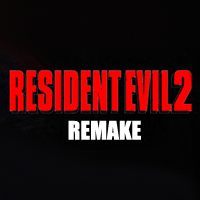 Resident Evil 2 Remake (X360)
Adventure TBA
A remake of the second part of the famous survival-horror franchise Resident Evil, which debuted on the PlayStation console in 1998 and was later ported to other consoles and PC / Windows. Resident Evil 2 Remake was developed by the Capcom's leading team, R&D Division 1, for the latest gaming platforms. The game is based on the original plot with slightly modified mechanics. The action takes place a few months after the events of the game's first part, when after a moment of calmness, a deadly zombie epidemic once again plagues Raccoon City. The player follows the story of a rookie police officer Leon S. Kennedy and a young girl – Claire Redfield – who arrived in the city in search of her brother. Early into the story, the two protagonists are separated and from there on the action is seen from two different points of view, and the characters' stories develop slightly differently.

TimeSplitters 4 (X360)
Action TBA