Euro Truck Simulator 2 Expansions & DLCs
Game Expansions and DLCs available for Euro Truck Simulator 2 Video Game.
Game Expansions for Euro Truck Simulator 2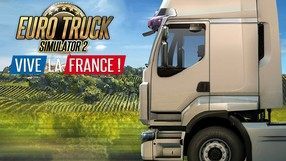 Euro Truck Simulator 2: Vive la France!
Simulation 05 December 2016
The third official expansion pack for Euro Truck Simulator 2 from the Czech SCS Software studio - a game which has remained very popular since its release. The Vive la France! expansion does not introduce any changes to the gameplay mechanics or technology employed by the game. It focuses mainly on expanding the game area with the territory of virtual France. In the base game, only a small part of this country was recreated. Now, the players receive the virtual representation of the entire country and a much more detailed map. Apart from that, the already existing regions of France (Paris for example), were rebuilt in order to match the level of details delivered by the expansion.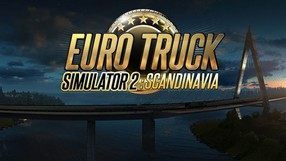 Euro Truck Simulator 2: Scandinavian Expansion
Simulation 07 May 2015
The second large expansion to a popular economic game simulating truck driving, created by Czech studio SCS Software. As the title suggests, the add-on expands the game's map by three Scandinavian countries: Denmark, Norway, and Sweden, and their respective road networks. During your career as a virtual driver you can visit such cities as Copenhagen, Oslo, Bergen, Malmo, and Karlskrona. The locations were recreated based on authentic maps and photos. There are many other landmarks, including the headquarters of the famous car manufacturers Scania and Volvo. The game also introduces new types of roads and crossroads, and since most of Scandinavian trade is moved by sea, you will be visiting several well-known harbors. Finally, you get to admire the beautiful mountain landscapes and have to deal with tough weather conditions typical of this part of the continent.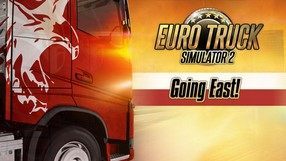 Euro Truck Simulator 2: Going East!
Simulation 19 September 2013
The first big expansion to the highly-popular simulation game, Euro Truck Simulator 2. The add-on has been prepared by Bohemian studio SCS Software in answer to community's request. Euro Truck Simulator 2: Going East! adds new locations to the basic game, the Middle Europe countries: Poland, Czech Republic, Hungary, and Slovakia. The developers made sure to include faithfully recreate topography of each town (including landmark buildings like the Palace of Culture and Science in Warsaw or the Buda Castle in Budapest), as well as realistically depicted, dense network of national roads between them. Small changes we also introduced in the visuals, especially in landscapes along routes.
DLCs for Euro Truck Simulator 2
PC
Michelin Fan Pack
DLC 10 January 2017
PC
Schwarzmüller Trailer Pack
DLC 16 September 2016
PC
Mighty Griffin Tuning Pack
DLC 28 June 2016
PC
Wheel Tuning Pack
DLC 13 April 2016
PC
Cabin Accessories
DLC 30 September 2015
PC
Viking Legends
DLC 06 May 2015
PC
High Power Cargo Pack
DLC 14 August 2014
PC
Polish Paint Jobs
DLC 30 June 2014
PC
Flip Paint Designs
DLC 29 May 2014