Gravity Rush Remastered
Gravity Rush (also known in its native Japan under the name of Gravity Daze) is a third-person action game, whose plot is set in Hekseville, a city modeled after towns from 19th and 20th century. We play as a heroine named Kat, who loses the memories of who and where she is. When our protagonist discovers she can manipulate gravitation, she decides to use her power to help the city's inhabitants, which is constantly being destroyed by powerful gravitational storm. The gameplay comes down to exploring subsequent areas of the city, rescuing its endangered inhabitants and fighting monsters called Nevi that were summoned by storm, with the last activity coming down to finding their weak points. Kat' strength comes from the aforementioned ability to control gravity, thanks to which she can e.g. float above the ground, walk on the walls of buildings or bounce from enemies flying in the air.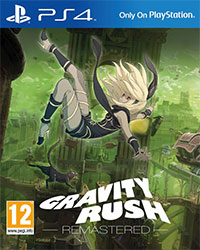 Gravity Rush | PS Vita
Gravity Rush release date for PS Vita:
game language:
English
09 February 2012 | Worldwide
13 June 2012 | Europe PAL
12 June 2012 | USA NTSC
Game mode: single player
0 Game score 9.2 / 10 calculated out of 468 players' votes.
Expectations before the premiere: 7.0 / 10 calculated out of 1 players' votes.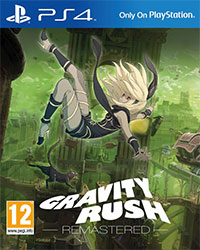 Gravity Rush Remastered | PS4
Gravity Rush Remastered release date for PS4:
game language:
English
10 December 2015 | Worldwide
02 February 2016 | Europe PAL
02 February 2016 | USA NTSC
Game mode: single player
Expectations: 9.2 / 10 calculated out of 12 players' votes.
Gravity Rush, known in Japan as Gravity Daze, is one of the first titles developed with PlayStation Vita console in mind. The title debuted on PlayStation 4 after a few years later. It has been produced by one of in-house studios of Sony. The creators wanted their work to tell an original story in an intriguing world.
Plot and gameplay
The story of Gravity Rush for PlayStation 4 takes place in Hekseville, a huge city filled with tall and slender buildings that stylistically resemble towns from 19th and 20th century. The metropolis is threatened by incoming gravitational storms, which slowly destroy the city.
At the very beginning, our heroine, named Gravity Kitten (or simply Kat), loses her memory, not knowing where she is or who she was. Soon she meets a black cat, thanks to which she gains the power of gravity manipulation. From this moment, she can freely and quickly move around the entire city and rescue its inhabitants who have fallen victims to storms and the monsters they bring in, called Nevi. The bigger our progress in game, the more types of Nevi we find, varying in shape and size, not to mention their strength and abilities. Each monstrosity can be defeated by attacking their weak points, but only some of them are visible at first glance. Perceptiveness and agility are required to find the Achilles' heel of stronger enemies.
The most important skill of our heroine is her power to manipulate gravity. She can negate gravitation and, in any moment, find herself in a state of weightlessness to float above the ground. Moreover, Kat can walk on walls of buildings, bounce from objects flying in the air or use gravity specific attacks.
Technology
Most of Gravity Rush's visuals for PlayStation 4 have been created with the cel shading technology, due to which all characters look like they came straight from the pages of a comic book or from an animated movie. Even cutscenes have been designed to resemble interactive comics, whose pages the players can freely browse using the touchpad.
Age Rating
age requirements: 12+