MU Legend
MU2
A sequel to one of the most popular Korean MMORPG games. MU2 is a title produced and published by Webzen Inc. The game is set on the mythic continent of Mu which, according to the theories of James Churchward, was inhabited by the ancient civilization of Naacal. Players assume the roles of heroes seeking fortune, adventures, and some monsters to hunt for in this legendary realm. Gameplay in MU2 focuses on dynamic combat resembling typical hack-and-slash mechanics. As an MMO, the game offers extensive social features, letting you communicate with friends, form teams, and create clans. High quality visuals in MU2 are powered by the popular Unreal Engine 3.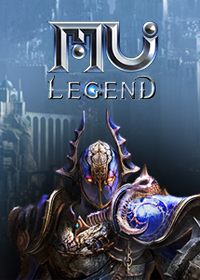 MU Legend | PC
MU Legend release date for PC:
game language:
English
TBA | Worldwide
TBA | Europe
TBA | USA
07 November 2017 | Open Beta
Join the open beta: http://mulegend.webzen.com/en/News/Notice/mu-legend-is-now-live-1430305
Game mode: massive online multiplayer , multiplayer mode: Internet
0 Expectations: 8.9 / 10 calculated out of 431 players' votes.
A continuation of a Korean MMORPG from 2003. We return to the mythical continent of MU in search of adventure, treasure, and fame. The players create their own characters first, and then set off to perform tasks and kill monsters. The gameplay resembles Diablo series and focuses on dynamic fights with large groups of enemies.
MU2 is a Korean MMORPG which is a direct continuation of MU Online from 2003. An inside studio of Webzen is responsible for the development of the game.
The action takes place on the eponymous mythical continent. The developers were inspired by the controversial theories of James Churchward. He claimed that more than 50,000 years ago there was a technologically advanced civilization and culture called Naascal inhabiting the continent of Mu. It was destroyed by a cataclysm, which resulted in the entire continent being absorbed by the Pacific Ocean. Of course, the Koreans significantly developed the vision presented in the books of Churchward and enriched it with elements of fantasy.
MU2 is a MMO hack-n-slash. The action is shown from a camera mounted high above the head of the character, and the game focuses primarily on battling hordes of monsters. The game starts with creating a character, then we go into the world to seek quests to complete, treasures to find, and enemies to kill. Our achievements are rewarded with experience points for which we develop character skills and teach him/her new ones.
System requirements
Recommended: Intel Core i5-760 2.8 GHz/AMD X4 740 3.2 GHz, 4 GB RAM, graphic card 1 GB GeForce GTS 450/Radeon HD4890 or better, 25 GB HDD, Windows 7/8.1/10 64-bit
Minimum: Intel Quad Core 2.5 GHz/AMD Phenom II X4 3.4 GHz, 3 GB RAM, graphic card 512 MB GeForce 8800 GT/Radeon HD 4850 or better, 25 GB HDD, Windows XP(SP3)/7(SP1)