World of Speed
A free-to-play online racing game focusing on team competition, created by Slightly Mad Studios, the developer responsible for the two parts of Need for Speed: SHIFT, Test Drive: Ferrari Racing legends, and Project CARS. In the game you get behind the wheel of numerous licensed cars from the world's most famous brands, and take part in racing challenges all around the globe. You compete on authentic tracks, as well as fictional ones. Competition includes standard races, car pursuits, drifts, and something resembling a capture the flag mode. The authors emphasize the game's arcade driving model and the fact that it's easily accessible even to first time players, offering expanded social features, allowing that players to unite in clans and take part in real car battles for control over individual tracks.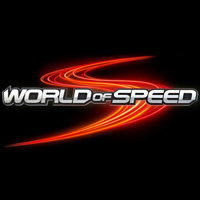 World of Speed | PC
World of Speed release date for PC:

game language:
English
2018 | Worldwide
Game mode: multiplayer , multiplayer mode: Internet, players: 1-8
0 Expectations: 8.9 / 10 calculated out of 206 players' votes.
World of Speed introduces a new level of connected competition allowing players to team up and compete in an ever-expanding number of gameplay modes where completing team-based objectives determines the victor. Being the first to cross the finish line no longer guarantees your victory; it's all about the Team! Players can also team up with friends and other players to form Clubs where they can customize their logos, earn access to a Club garage social hub, compete against other clubs, show off in the Airfield Playground and battle in high-stakes races in Territory Wars.
With Slightly Mad Studios behind the wheels World of Speed takes action-styled racing games into a new era by combining AAA HD graphics and visuals with the thrill and intensity of a massively multiplayer online competitive experience. In World of Speed you'll be able to download the game, log in and compete in all levels of competition without ever spending a penny!
System requirements
Recommended: Intel Core i5-4690K 3.5 GHz, 8 GB RAM, graphic card 4 GB Nvidia GeForce GTX 660/AMD Radeon R9 270 or better, 12 GB HDD, Windows 7/8/10 64-bit
Minimum: Intel Core i3-4150 3.5 GHz, 4 GB RAM, graphic card 1 GB Nvidia GeForce GT 440/AMD Radeon R7 240 or better, 12 GB HDD, Windows 7/8/10 64-bit