Blade & Soul
An MMO game designed by NCSoft company, set in a fantasy world and and boasting a complex battle system, based on eastern martial arts. The plot of Blade & Soul is set in an ancient land modeled after Asia, and based on heroes from Korean mythology. The gameplay itself implements basic features of this genre, like exploring various lands, filled with a lot of tasks to complete and enemies to beat. The game's world changes constantly and the key to success is to be ready for fight against many kinds of monsters at any moment. During the battle we can use both melee weapons and a wide variety of magical techniques, all of which are presented in very astounding way, thanks to the usage of Unreal Engine 3.0 combined with a realistic physics engine.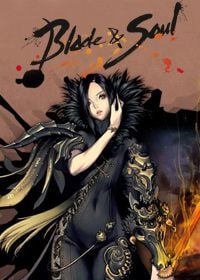 Blade & Soul | PC
Blade & Soul release date for PC:
game language:
English
30 June 2012 | Worldwide
19 January 2016 | Europe
19 January 2016 | USA
, multiplayer mode: Internet
0 Game score 7.3 / 10 calculated out of 376 players' votes.
Expectations before the premiere: 8.7 / 10 calculated out of 628 players' votes.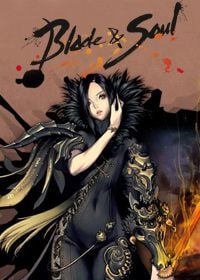 Blade & Soul | PS3
Blade & Soul release date for PS3:
game language:
English
canceled | Worldwide
Game mode: massive online multiplayer , multiplayer mode: Internet
Expectations: 8.3 / 10 calculated out of 161 players' votes.
Blade & Soul for PC / Windows is a MMORPG game featuring Far Eastern combat art which focuses on fast-paced clashes with opponents. The game takes place in a land resembling Asia, with the story revolving around the characters from the Korean mythology.
The gameplay involves exploration of areas infested with all kinds of monsters, located in high mountains, forests, caves, castles and dungeons. The environment which we traverse changes during the game, and we must always be ready to clash with giants, angels of death, oversized insects and characters controlled by players. These encounters frequently end with a fight. We inflict damage upon our adversaries using both melee weapons (swords, daggers, axes, etc.) and fighting from a distance with the help of spells. Our skirmishes are reminiscent of acrobatics, and the injuries we cause with combinations of blows are expressed in numbers. This allows us to easily see if the weapon we use is effective and when the attacked opponent loses strength.
We can control our character with the use of mouse and keyboard. The specific nature of the game allows us to move very quickly not only on land but also in the air, using various stunts such as somersaults or running up the walls. The authors focused on the spectacular character of their project, as evidenced by the use of Unreal Engine 3.0. This tool has enabled the developers to create diversified locations, provide the players with characters dressed in meticulously made costumes moving in the wind, as well as introduce advanced physics into the gameplay. Blade & Soul also features numerous animated cutscenes, made directly on the game engine, and the atmosphere of the game is further emphasized by the dynamic music, which changes according to the pace of the action.
Similar games:
Age Rating
age requirements: 12+
System requirements
Recommended: Intel Quad Core 3.0 GHz/AMD Phenom II X4 3.4 GHz, 4 GB RAM, graphic card 512 MB GeForce 8800/1 GB Radeon HD 4850 or better, 22 GB HDD, Windows XP(SP3)/7
Minimum: Intel Core 2 Duo 2.4 GHz/AMD Athlon 64 X2 2.5 GHz, 3 GB RAM, graphic card 256 MB GeForce 8600/Radeon HD 4650 or better, 22 GB HDD, Windows XP(SP3)/7