Fairy Fencer F: Advent Dark Force
A classic jRPG created by Japanese studio Compile Heart as an enhanced and expanded version of Fairy Fencer F – a game released in 2013 on PlayStation 3. The game is set in a world that once was the arena of conflict between two mighty deities. The weapons they forged are called furies, and the people wielding them are known as fencers. The game's main hero is a fencer named Fang, who encounters another representative of his profession – Tiara, a person obsessed with collecting all the furies she possibly can. Gameplay combines typical jRPGs elements with visual novel narrative and an elaborate combat system, in which characters move around battlefields freely, but take commands in turns. When compared with the original version of the game, Fairy Fencer F: Advent Dark Force was expanded by the addition of two alternative story chapters, letting you see a brand new ending. Changes also include some elements of gameplay and combat system.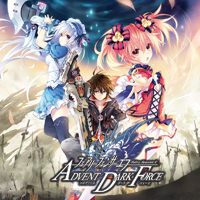 Fairy Fencer F: Advent Dark Force | PS4
Fairy Fencer F: Advent Dark Force release date for PS4:
game language:
English
05 November 2015 | Worldwide
29 July 2016 | Europe PAL
26 July 2016 | USA NTSC
Game mode: single player
0 Game score 7.5 / 10 calculated out of 2 players' votes.
Expectations before the premiere: 7.0 / 10 calculated out of 3 players' votes.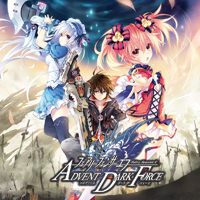 Fairy Fencer F: Advent Dark Force | PC
Fairy Fencer F: Advent Dark Force release date for PC:
game language:
English
14 February 2017 | Worldwide
14 February 2017 | Europe
14 February 2017 | USA
Age Rating
age requirements: everyone
System requirements
Recommended: Intel Core i5 3.3 GHz, 8 GB RAM, graphic card 2 GB GeForce GTX 960 or better, 17 GB HDD, Windows 10 64-bit
Minimum: Intel Core i5 2.3 GHz, 6 GB RAM, graphic card 1 GB GeForce GTX 650 or better, 17 GB HDD, Windows 7(SP1) 64-bit