CodeRed: Agent Sarah's Story
A detective adventure game developed by a Polish studio called LivinThing. In CodeRed: Agent Sarah's Story a player assumes the role of an FBI special agent and runs an investigation aimed at arresting an incredibly dangerous villain, who is planning to detonate a bomb in New York City. Gameplay mechanics combine an interactive story with management elements, logical puzzles, and minigames such as locating hidden objects. The game also delivers some arcade elements like car chases and shootouts. Actions taken in the game have some predetermined consequences and eventually lead a player to one of the three available story endings.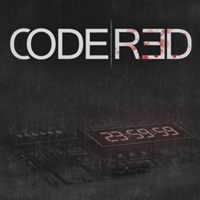 CodeRed: Agent Sarah's Story | PC
CodeRed: Agent Sarah's Story release date for PC:
game language:
English
2018 | Worldwide
Game mode: single player
0 Expectations: 6.5 / 10 calculated out of 12 players' votes.