Argo
Project Argo
Online tactical FPP shooter built around team battles developed by Bohemia Interactive studio. It is a conversion of 2011's military simulator Arma III. Argo takes players to a fictional island of Malden, which is a new version of location from 2001's title Operation Flashpoint. When remains of space station fall on it, two competing factions – Clouds corporation and paramilitary organization Flames – oppose each other to acquire those fragments and obtaining technology used to build it. The game changes simulative character of the original to tactical, team-based FPS, in which players control selected mercenary and take part in dynamic battles to raise him from the beginning adept to true veteran. This requires individual skill and using covers from each player, as well as working together with the rest of a team and using tactical maneuvers.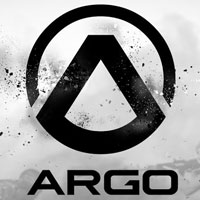 Argo | PC
Argo release date for PC:
game language:
English
22 June 2017 | Worldwide
22 June 2017 | Europe
22 June 2017 | USA
Game mode: multiplayer , multiplayer mode: Internet, players: 1 - 10
0 Expectations: 8.2 / 10 calculated out of 13 players' votes.
Project Argo is a team-based tactical online shooter and a conversion of 2013's FPS Arma III. It is available on PC / Windows and it has been made by creators of the original (as well as the whole series) from Bohemia Interactive studio, which also developed productions like DayZ, Take on Helicopters and the first entries in Operation Flashpoint franchise. It is noteworthy that Argo is the first project created as a part of Bohemia Incubator program, serving as a test platform for various mechanics that can be used in key titles of the team (in this case – a cooperative multiplayer mode for Arma III).
Plot
Project Argo is set on fictional Pacific island of Malden, which is a remade version of location from the very first major title of Bohemia Interactive – the 2001's Operation Flashpoint: Cold War Crisis. When remains of titular space station Argo fall on the island, it starts the competition to retrieve fragments of construction and the technology used to build it. There are two sides fighting each other: Clouds corporation and paramilitary organization of Flames. Players take control of mercenaries and join one of those factions to assure its victory.
Game mechanics
Project Argo converts military simulation mechanics of Arma III to tactical, team-based FPS, with all the features typical for the genre. We starts the game by choosing our mercenary and his equipment and then leave for the battlefield to take part in dynamic skirmishes, which will let us advance from a fresh adept to a true veteran.
Gameplay has been created according to a "easy to learn, hard to master" rule. A success requires not only skill of individual players and hiding behind various covers, but also teamwork and tactical maneuvers, like flanking, barrage etc. There are no predetermined paths in the game, meaning that participants have a complete freedom of acting throughout the entire map. Danger can appear in any moment and from any direction, forcing players to cooperate strictly and skillfully. Additionally, occasional supply drops can often turn-around the tides of a battle.
Game modes
The production of Bohemia Interactive studio has been designed strictly for online battles and offers three basic modes, each located in different part of Malden island, divided into three so called battle zones. Clash puts both teams in a fight over control of all parts of the map. Link features classic scheme of capturing points before an enemy, while Raid divides teams to attackers and defenders. The former try to find a terminal located in one of three locations and collect precious data, why the latter tries to prevent it at all cost.
Technical aspects
Visually PC / Windows's version of Project Argo is on a very high level, making use of the latest generation of author engine that was earlier used in Arma III and then expanded with later updates. This gives the game the same assets as it well-received predecessor, including huge and detailed maps and realistic ballistic of bullets. Interestingly, the Malden map created for Project Argo has been released as free DLC for owners of Arma III.
Similar games:
PEGI Rating
System requirements
Recommended: Intel Core i5-4460 3.2 GHz, 6 GB RAM, graphic card 2 GB GeForce GTX 660/Radeon HD 7800 or better, 20 GB HDD, Windows 7/8/10 (64-bit)
Minimum: Intel Dual Core 2.4 GHz, 4 GB RAM, graphic card 512 MB GeForce 9800 GT/Radeon HD 5670 or better, 20 GB HDD, Windows 7 SP1 (64-bit)