Dino Frontier
A unique real time strategy game from Uber Entertainment studio, developed for virtual reality sets. Dino Frontier takes place in alternate Wild West settings, filled not only with cowboys, bandits, sheriffs and locals, but also titular dinosaurs. Players act as the so-called "Great Mayor" managing a village. Gameplay focuses on gathering resources and progressive development of our town with public and industrial buildings, with the proper assignment of tasks playing a crucial role. In the beginning the dinosaurs are a major threat to our settlers, but later we can tame them to get powerful, but risky allies. Dino Frontier offers good looking comic book-like visuals.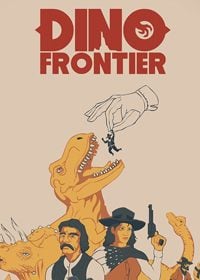 Dino Frontier | PS4
Dino Frontier release date for PS4:
game language:
English
01 August 2017 | Worldwide
Dino Frontier is a unique real time strategy game developed with virtual reality sets in mind. It is a work of Uber Entertainment team, known from its well-received Planetary Annihilation for PC. This title debuted on PlayStation 4.
Plot
Dino Frontier presents alternative visions of the Wild West era, with that world inhabited not only by sheriffs, bandits and locals, all trying to survive in harsh environment, but also dinosaurs. Players act as a so-called Big Mayor, overlooking our own settlement.
Game mechanics
Dino Frontier gives players a task of managing a newly built village. Gameplay focuses on gathering resources and steady expansion of a town, the latter growing with more public buildings (saloons) and industrial ones (e.g. sawmills). One of the most important things is role management – a good administrator must pay attention so each denizen will do a proper job. Titular dinosaurs start as major threat, but later they can be tamed, giving players powerful, though dangerous, allies.
Technical aspects
Dino Frontier for PlayStation 4 offers good-looking, cartoonish visuals, with both people's and dinosaurs' models and surrounding objects delighting with details and rich colors.
The game requires virtual reality goggles, used to look around surroundings by moving player's head, and dedicated controllers, which move virtual hands on screen that act like cursors. Not only they let players give commands to settlers, but also can move them from place to place, and performing certain gestures will result in zooming the screen in and out.
PEGI Rating