Prime Arena
Prime Arena is an online battle game by Russian studio Nival. The production utilizes a free-to-play model with microtransactions and is a blend of two genres: MOBA and battle royale. The influence of the first one is mostly seen in the bird's eye point of view, the presence of AI-controlled units, and a large gallery of playable characters with unique characteristics and special abilities. The gameplay, however, was based on battle royale productions. The battle goes on until there is only one player remaining, making all alliances temporary. Moreover, the battle arena shrinks over time, and you die when you end up outside. This makes the battles more dynamic, as when the fight's end draws near, a small group of players only has a little bit of space available.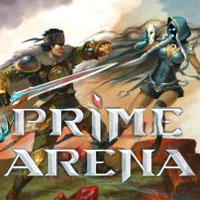 Prime Arena | PC
Prime Arena release date for PC:

game language:
English
2018 | Worldwide
Game mode: multiplayer , multiplayer mode: Internet
0 Expectations: 10 / 10 calculated out of 1 players' votes.
System requirements
Recommended: Intel Core i5-4670K, 6 GB RAM, graphic card Nvidia GeForce GTX 770 / AMD Radeon R9 290, 2 GB HDD, Windows 7/8/10
Minimum: Intel Core i3-3240, 4 GB RAM, graphic card Nvidia GeForce GTX 660 / AMD Radeon HD 7870, 2 GB HDD, Windows 7/8/10