Half-Life
An FPS set in a science-fiction world, created by the debuting American studio Valve Software. The story takes place in secret research facility of Black Mesa and begins the main character of the game – Gordon Freeman - arrives at the facility. As a result of failed experiment that opened an inter-dimensional portal, the laboratory is invaded by aliens from planet Xen, and our protagonist has to fight for survival, facing not only alien creatures, but also soldiers of a special forces unit, sent in to cover up the disaster. The goal of the game is to escape from the destroyed facility with the assistance of its other workers. Half-Life has been acknowledged as a cornerstone of the FPS genre, skillfully combining FPP with horror elements and complex plot.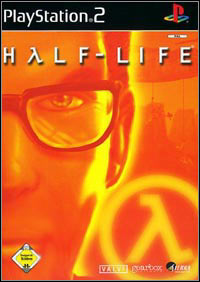 Half-Life | PC
Half-Life release date for PC:

game language:
English
19 November 1998 | Worldwide
Game mode: single / multiplayer , multiplayer mode: local network / Internet, players: 1 - 32 , size: 1 CD
0 Game score 9.05 / 10 calculated out of 3783 players' votes.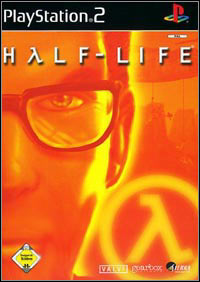 Half-Life | PS2
Half-Life release date for PS2:

game language:
English
30 November 2001 | Worldwide
Game mode: single / multiplayer , multiplayer mode: split screen, players: 1-2 , size: 1 DVD
Game score 9.0 / 10 calculated out of 273 players' votes.
Despite the fact that Half-Life is considered a first-person shooter, it is unusual representative of the genre. Even the beginning of the game doesn't resemble a typical FPS game – we arrive at work as Gordon Freeman, a scientist working in a secret lab called Black Mesa. Everyone is friendly and there is no need to kill anybody, not to mention the fact that we are unarmed. Only after a big disaster the actual action starts.
We don't save the world in this game, we need to save ourselves by escaping the destroyed complex. Our escape path is blocked by alien invaders, though, as well as human marines tasked with making sure that no one comes out of the lab alive. However, some of our collegues survived, too, and it is possible to cooperate with them.
The atmosphere of horror is much better than in many productions of that genre. Our enemies are very intelligent and even fight among themselves, so we can avoid combat in more than one occasion. Great graphics and sound only boost the suspense and the fear of what's around the corner. Half-Life is definitely a game worth checking out.
Similar games:
PEGI Rating
Uses: memory card