Project I.G.I.
A tactical FPS with strategy elements, developed by Interloop. The action takes place in the former Soviet Union, where, as a SAS officer, we have to find and capture American nuclear warheads and prevent a catastrophe similar to the one that happened in Chernobyl. The gameplay combines elements of tactical FPS and strategy game; before each mission we have to devise a detailed plan with the aim of staying undetected for as long as possible. The planning is of great importance because the game has no save feature and each, even the slightest, mistake can cost us dearly. The advantage of Project I.G.I. (which stands for "I'm Going In") is realism, authentic depiction of SAS equipment, and the option to interact with various vehicles such as tanks, jets, or helicopters.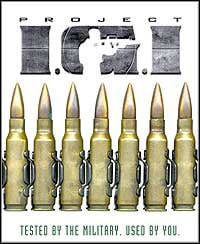 Project I.G.I. | PC
Project I.G.I. release date for PC:

game language:
English
15 December 2000 | Worldwide
16 December 2000 | Europe
Game mode: single player , size: 1 CD
0 Game score 8.165 / 10 calculated out of 3285 players' votes.
Project I.G.I (I'm Going In) is a first-person shooter with elements of strategy game. The action takes place in the area of the former USSR, in the times of corruption and blackmail. As a SAS operative, you are tasked with finding and recovering American nuclear warheads. It is the only way to prevent a catastrophe comparable with that which happened in Chernobyl. Project I.G.I is not an ordinary shooter, though, but a war strategy game that combines high level of realism, double dose of adrenaline, the thrill of being on a mission and the call of duty. You plan first, then you strike. Every fan of war FPS games will find something for themselves.
Unique game environment, panoramic landscape and unlimited zooming of objects in the distance.
High-quality physics, including bullets.
Various vehicles: tanks, jets, helicopters.
Carefully modelled equipment of special forces, including 12 weapons used by SAS.
Similar games:
PEGI Rating
System requirements
Recommended: Pentium II 300Mhz, 64MB RAM, graphic card