Jak and Daxter: The Precursorís Legacy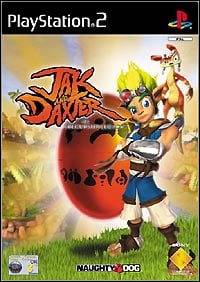 Jak and Daxter: The Precursorís Legacy | PS2
Jak and Daxter: The Precursorís Legacy release date for PS2:
game language:
English
05 December 2001 | Worldwide
07 December 2001 | Europe PAL
05 December 2001 | USA NTSC
Game mode: single player , size: 1 DVD
0 Game score 8.8 / 10 calculated out of 421 players' votes.
From Naughty Dog, the creators of the Crash Bandicoot series, comes Jak and Daxter, one of the most highly acclaimed, rip-roaring action-adventures to emerge from the 3D-platform genre in aeons. Blazing a trail for character-driven gaming, Jak and Daxter is a technical tour de force that no PS2 character action fan should be without. With dribblesome graphics and glitch-free gameplay, Jak and Daxter really does set the standard by which all other platformers should be judged. Taking place in an incredibly expansive environment, Jak and Dakster succeeds in creating one of the most absorbing platform experiences you're likely to come across for a good long while.
# Explore a massively detailed environment
# Features sumptuous graphics with imaginative character animations
# Wonderfully immersive story-driven gameplay
PEGI Rating
Uses: memory card 8 MB