Persona 4
Shin Megami Tensei: Persona 4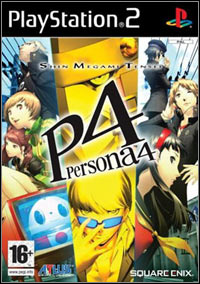 Persona 4 | PS2
Persona 4 release date for PS2:

game language:
English
10 July 2008 | Worldwide
13 March 2009 | Europe PAL
09 December 2008 | USA NTSC
Game mode: single player , size: 1 DVD
0 Game score 8.7 / 10 calculated out of 199 players' votes.
Shortly after an urban youth begins a year-long stay in the countryside town of Inaba, the rural towns peace is shattered by a horrific murder that leaves no clues or suspects. As the lone incident develops into a series of bizarre crimes, he discovers that only he and his friends have the power to solve the baffling case, bring those responsible to justice, and restore harmony to his new home.
PEGI Rating
Uses: memory card 8 MB