Sniper: Ghost Warrior Video Game Series
Video Games Encyclopedia by Gamepressure.com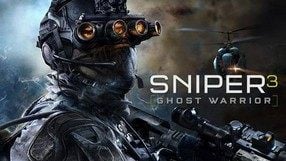 Sniper: Ghost Warrior 3
Action 25 April 2017
The third installment in a popular first person shooter developed by Polish developer CI Games. Unlike the previous games in the series, most of the development process was done by a second party studio, comprised of creators of game franchises like Sniper Elite, Full Spectrum Warrior, and Killzone. The game features a growing conflict between Russia and the United States. The player takes on a role of a former US Marine sniper sent to Georgia in order to eliminate key targets and prevent the conflict from becoming an open war. In contrast to the previous Sniper Elite games, this one offers the player much more freedom. In combat you can use not only accurately recreated sniper rifles and modern drones, but also impromptu weapons and traps. The title awards stealth eliminations and features very realistic bullet physics.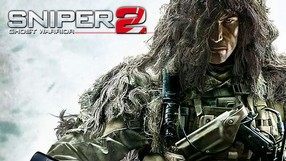 Sniper: Ghost Warrior 2
Action 12 March 2013
Sequel to the highly popular first-person shooter Sniper: Ghost Warrior. The game has been produced by the Polish studio City Interactive (CI Games). Campaign of Sniper: Ghost Warrior 2 once again puts players in the role of a sharpshooter sent behind enemy lines with the task to eliminate selected targets. Missions are located e.g. in the jungle, Himalayas, or in the ruins of Sarajevo. The gameplay focuses on tactical approach. The creators provide a complex ballistic system and eye-catching kill-cam (showing the bullet heading to target). From technical side, the game employs options offered by the CryEngine 3, also used in productions like Crysis 3 or Nexuiz.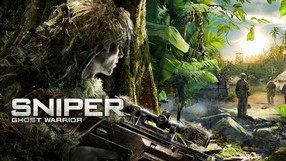 Sniper: Ghost Warrior
Action 24 June 2010
A tactical action game which casts the player in the role of an experienced sniper sent on a mission against a political regime controlling Isla Trueno. The game was created by City Interactive (CI Games currently) - a Polish developer popular mainly for such series as Code of Honor or Terrorist Takedown. In Sniper: Ghost Warrior, the player takes part in a series of missions aimed at testing their combat skills. Stealth-action is in the foreground here - the player has to remain silent when eliminating enemies and reach a location allowing the protagonist to neutralize the main target by taking a single precise shot. The game offers advanced shooting mechanics - when taking aim, the player has to keep in mind distance to the target, as well as both direction and power of the wind. Open combat occurs in other missions when the player is accompanied by local rebels. Usually, the player is the one who decides how the protagonist is going to reach the designated spot, as well as in what manner does he complete particular objectives.