Injustice Video Game Series
Video Games Encyclopedia by Gamepressure.com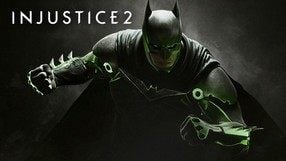 Injustice 2
Fighting 11 May 2017
A sequel to the 2013 arcade fighting game Injustice: Gods Among Us by NetherRealm Studios, known for the latest Mortal Kombat games. Like in its predecessor, in Injustice 2 you play as the characters from the DC universe, fighting each other in violent duels. The game features minimal plot, in which Batman and his supporters try to rebuild the society, but at the same time have to fight against Superman and his allies. Among the chaos, a new danger appears, threatening to wipe out all of humanity. Mechanics-wise, Injustice 2 is a spectacular Mortal Kombat-like 2.5D fighting game, although it's not as violent. You can play as either a hero or a villain; available characters include Superman, the Flash, Batman, Supergirl, Aquaman, Atrocitus and Gorilla Grodd. The sequel also allows for modifying your chosen character. During the gameplay, you earn new equipment, which can alter not only your character's appearance, but also their abilities.
Injustice: Gods Among Us Ultimate Edition
Fighting 12 November 2013
A spectacular fighting game starring the DC Comics superheroes. The production was developed by NetherRealm, the creators of the 2011 game Mortal Kombat. The story mode features an alternative world, in which a power-hungry version of Superman has taken over the world. He is opposed by a group of heroes from the "default" reality. Mechanics-wise, Injustice: Gods Among Us is mostly inspired by Mortal Kombat. Every playable character (e.g. Batman, the Flash, Wonder Woman, Green Lantern and Superman) has their own unique powers, which they can use in combat. The Ultimate edition of the game includes all the upgrades and DLC packs.