Bulletstorm Video Game Series
Video Games Encyclopedia by Gamepressure.com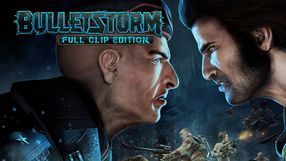 Bulletstorm: Full Clip Edition
Action 07 April 2017
A remastered version of People Can Fly's first-person shooter that initially came out in 2011 for Xbox 360, PlayStation 3 and PC. Bulletstorm: Full Clip Edition offers, first and foremost, enhanced graphics, while the gameplay core remained unchanged. The action takes place in a distant future, and the player assumes the role of a former special forces operative of the charismatic general Sarrano, now wanted as the public enemy number one. At the core of the gameplay lies dynamic combat in which we not only shoot enemies with various fancy guns but also lash them with an electric whip and finish them off in many other creative ways. Spectacular kills, so-called skillshots, are awarded with points that can be spent for customizing weapons. Apart from the single player story campaign, the game features a cooperation multiplayer mode. What's interesting, Duke Nukem, one of the biggest ruffians in the industry's history, makes a guest appearance in Bulletstorm: Full Clip Edition.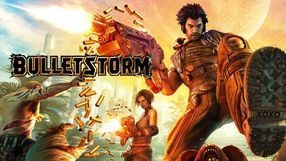 Bulletstorm
Action 22 February 2011
An insane, science-fiction FPS game developed by People Can Fly. The action is set in the 26th century, when one of the greatest world powers is the Confederation of Planets led by the cruel general Sarrano. The player takes on the role of Grayson Hunt, an ex-member of the Dead Echo elite squad. Having discovered the truth about his employer, the protagonist decides to act on his own and defeat the general once and for all. In terms of mechanics, the game is a dynamic and incredibly brutal shooter, featuring spectacular melee combat apart from a wide variety of sophisticated weapons and gadgets. Killing enemies in a stylish manner earns the player special points, which can be spent on weaponry upgrades. Apart from the story campaign, Bulletstorm offers the arcade Echo mode and the Anarchy mode allowing for cooperation between up to four players.